…well, at least the new version of his website it is.
As you can see on this picture below, as the browser window is shrunken, the layout will adapt, by reducing the size of the images, the way they are presented and if we go really small, you will see major changes in the navigation too.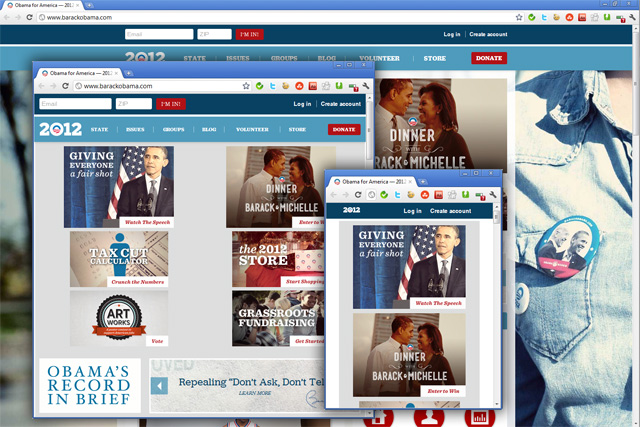 You can try it out for yourself by resizing your browser window.
The website was developed with a "mobile first" approach, meaning that first of all, the website had to look good and to be easy to navigate on a mobile phone. Once that is sorted out, they move up to larger screen sizes. Here is a short interview with the head developer and the design director of the new BarackObama.com.
Let me finish this post by paraphrasing a famous speech:
I have a dream that one day the web development community will rise up and live out the true meaning of the Internet: We hold these truths to be self-evident, that all websites are created equal. Free at last! Free from the slavery of App stores!