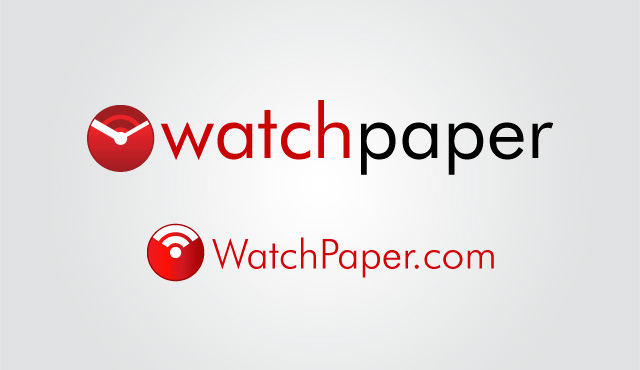 I'm working on revamping WatchPaper, my long neglected blog about luxury watches. Part of the work is to polish the logo and get it up to date with the latest norms in branding.
Since I own the .com domain name, there was no need to keep it in the logo, so that was the first thing I dropped. I was also uncomfortable with the symbol that initially I created as a reference to an RSS symbol turned vertically, to elude to the 10 minutes past 10 position of watches, but it looked more like a WiFi sign, so that too I had to change.
Finally I changed the camelcase for lowercase and two colors.
Next thing on my list is to change the design of the website. It's quite dated and I should make it responsive, so that it looks good on mobile devices too.