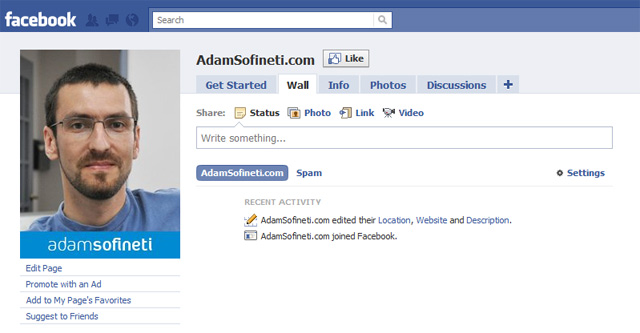 I usually see people creating official Facebook pages, when they reach the limit of friends they can have (5000 on a personal account). It makes sense, the average FB user will never get to that number and I'm not expecting in the near future neither to reach that limit. Why have than a separate Facebook page for this website?
The main reason I did it, is the widget you can see in the left hand, under the Categories section. On my personal account the privacy settings are set in a way to let only my friends have access to my info. This is because I want to keep my Facebook account open only to my friends, in most of the cases people I know personally and in some cases people I would love to meet in person. Adding a "Like" widget would have meant that I have to change my privacy settings and go public, something I refuse to do.
The other option was to create an AdamSofineti.com Facebook page that is public. I changed the syndication settings in my NetworkedBlogs account to feed my blog post from now on to the AdamSofineti.com FB page, so that I won't spam anyone with my posts showing up twice on their wall.